THE MORSE - LIMITED EDITION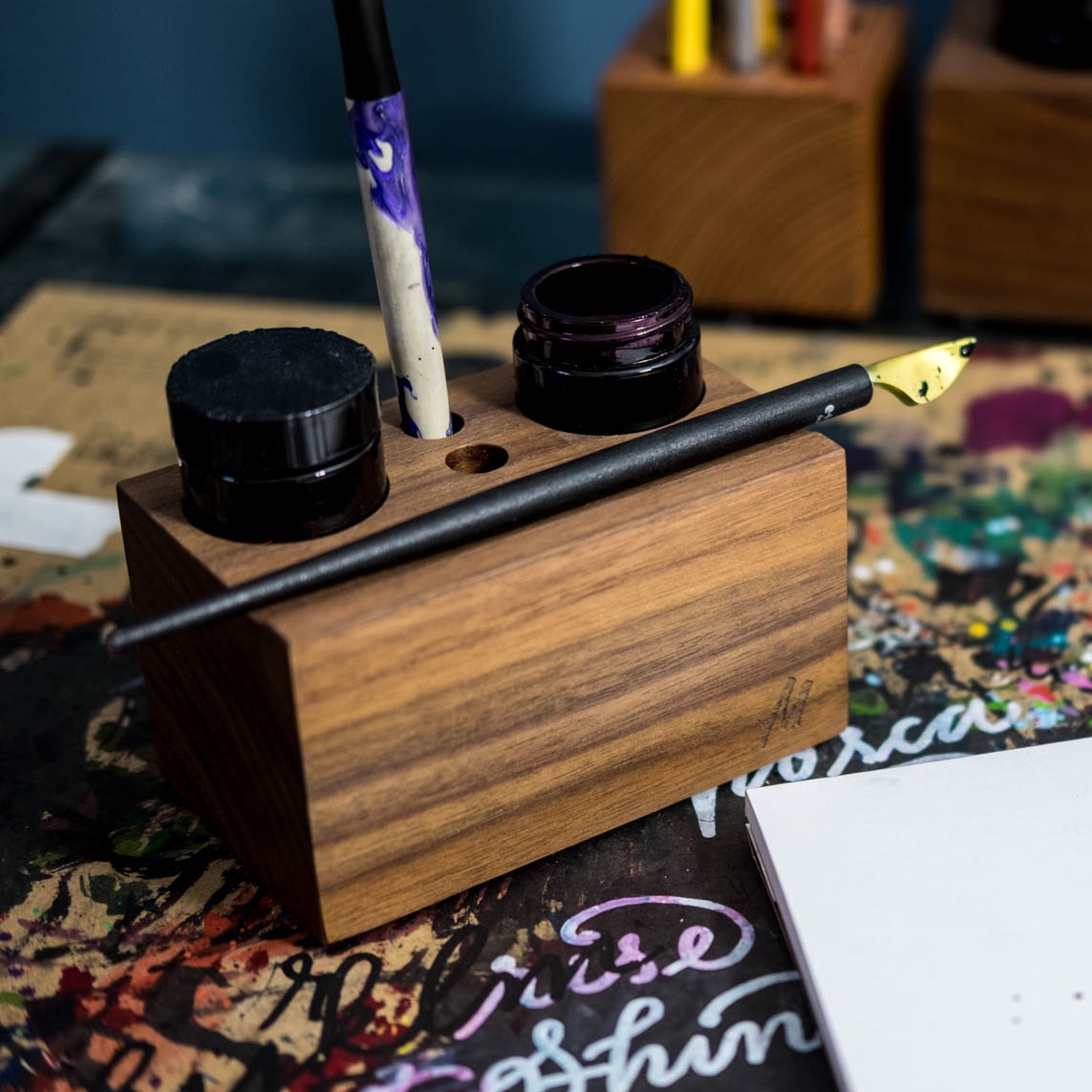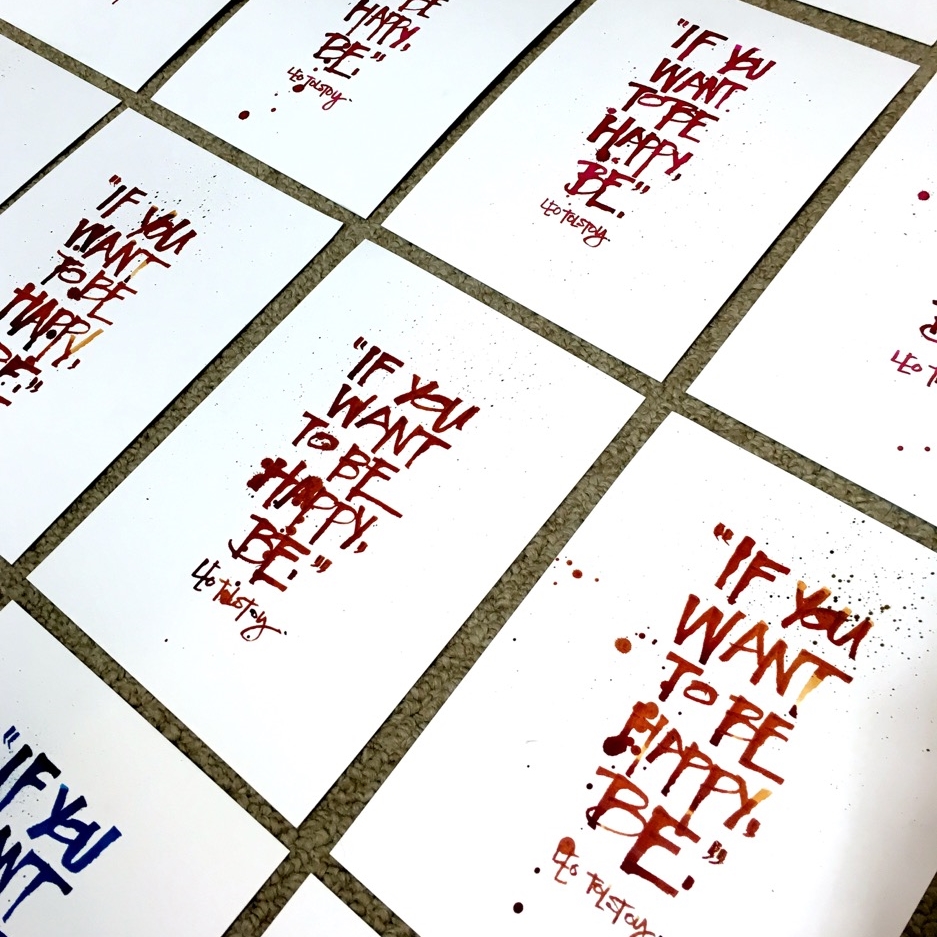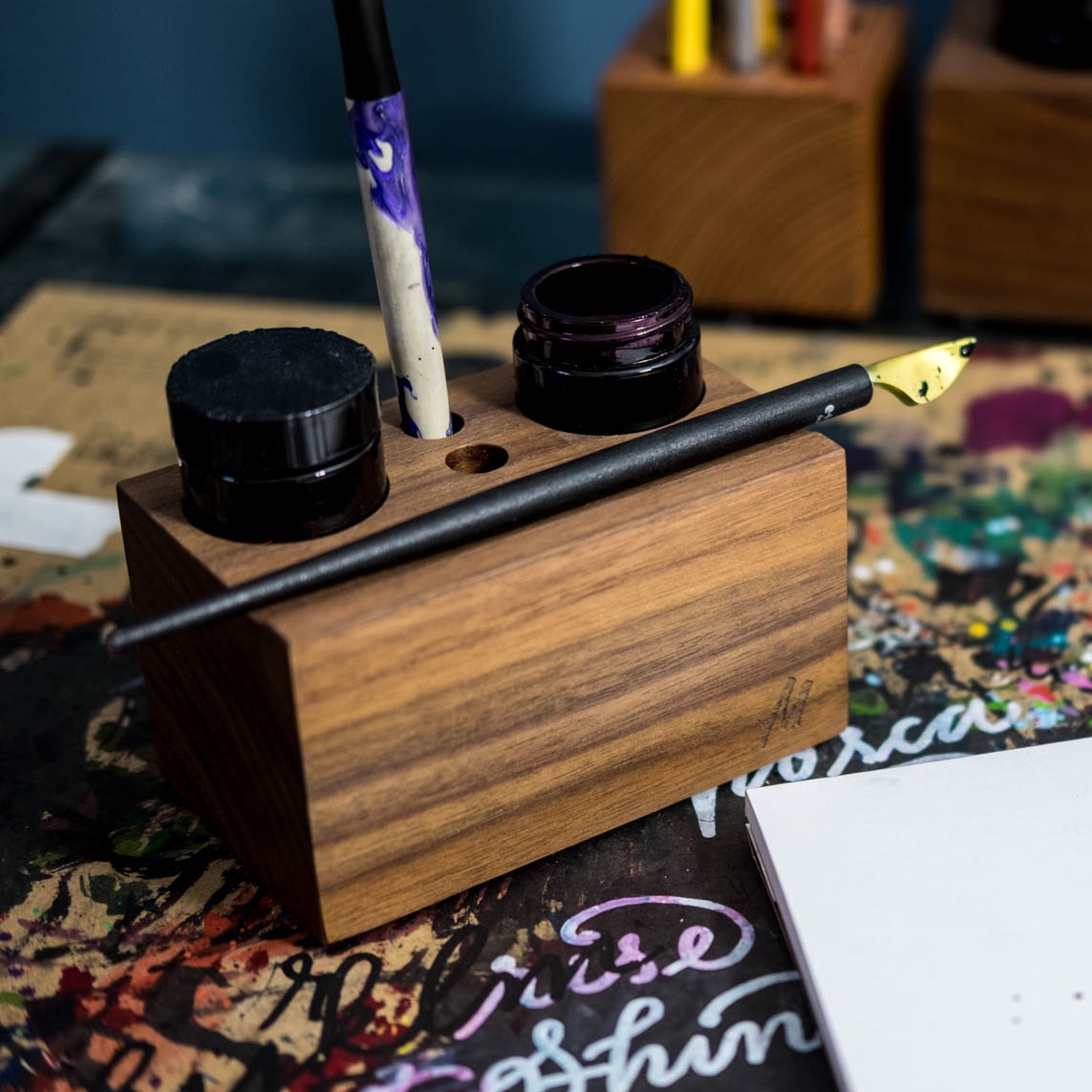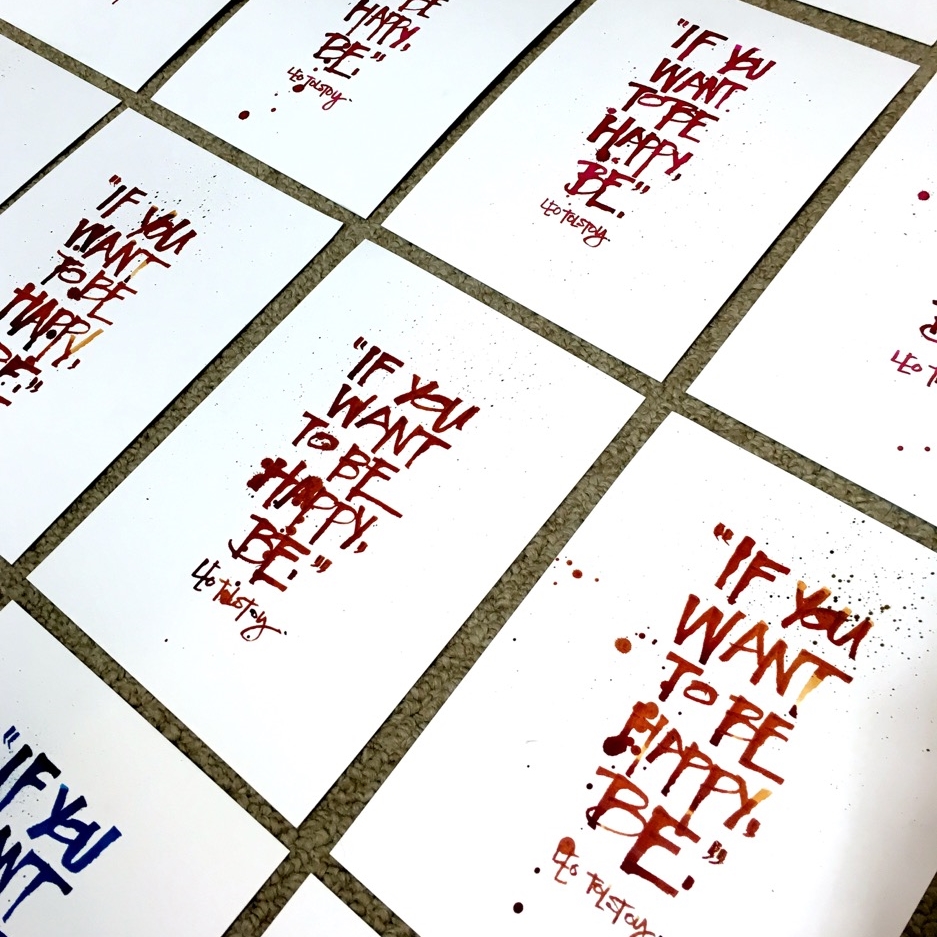 sold out
THE MORSE - LIMITED EDITION
In collaboration with the artist Matthew Morse, we've created a limited edition piece that incorporates two included amber jars for dip pens, a pen rest, and space to store two additional nib holders. Also included is one nib holder and folded nib that Matthew uses in his work.
Known for his dip pen writing technique, also included with your piece is an original, hand-written quote that is signed by Matthew.
This is a limited edition of 20 numbered pieces.
Holder is made from solid walnut and finished in a satin poly.
Additional Ink Bottles? (+$4 each):
PRODUCT DELIVERY
Price of product does not include shipping. For shipping rates applied, please review the Shipping Info page.
INTERNATIONAL BUYERS: Depending upon where you live, your pen holder may be subject to additional tax or import fees upon arriving to your native country.